Stay up to date with the latest office news at Smiles Unlimited!
At Smiles Unlimited, we believe in creating a relationship with our patients that goes beyond the office doors. We've specially created this section of our site to share with you important news from our Belton family dental practice.

Sincerely,
Dr. Kevin McNamara, Dr. Kathleen Cooper and Dr. Eric Runyon
Continuing Education
September 24, 2012
Dr. Sullivan attended a continuing education class this month on root canal treatments. She was updated on the latest tips and trends in endodontics, as well as the latest technology. Dr. Sullivan has taken what she has learned in this class and integrated it into her practice. If you are in need of a root canal or have any questions about root canal treatments, please call our office.
Congratulations Carla Hopkins!!!
August 30, 2012
Congratulations Carla!! You are our August winner of an Oral-B SmartSeries 5000 Electric Toothbrush!!
The benefits of simply switching your normal routine of using a manual toothbrush to an electric toothbrush are many. Powered toothbrushes maximize plaque removal since they are able to rotate or vibrate with more strokes per minute than by manually brushing. Greater plaque removal means a superior clean that will keep teeth and gums healthier with a fresh clean feel. Electric toothbrushes have shown to decrease gum recession and reduce inflammation. Most models have a timer to ensure adequate brushing time and multiple settings which can allow for a more specific kind of clean. A more thorough clean daily means less of a chance for bad bacteria to accumulate and cause cavities, bad breath, or other problems. Begin using a powered toothbrush today to experience the best at home clean and ensure a better dental check-up at your next routine visit.

Continuing Education
April 20, 2012
Lori Trillo, RDH, and Rachel Crawford, RDH, attended the Midwest Dental Conference in Kansas City in April. Both Lori and Rachel enjoyed the conference and earned continuing education credits. They learned about advances in periodontal health and treatments. A class they both enjoyed was about oral health and its effects on the body as a whole. As always, feel free to ask them any questions you may have about your oral health.
Research Belton Foundation Dental Screenings
February 29, 2012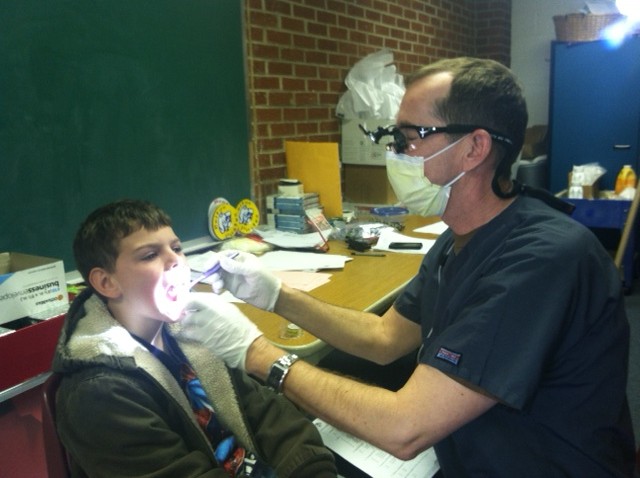 Kevin McNamara, D.D.S. and Rachel Crawfored, R.D.H. volunteered through the Research Belton Foundation to perform dental screenings on approximately one hundred 3rd grade students at Scott Elementary School in Belton, MO on February 27th, 2012. Rachel educated children on home care and nutrition while Dr. McNamara examined their teeth; other volunteers applied a fluoride varnish to those with parental consent.
This service is performed annually in coordination with the State of Missouri to help identify oral health problems early on and direct those children with urgent needs toward dental care. Dr. McNamara and Rachel enjoyed meeting all the students and listening to their comments about their teeth!!
Southwest Dental Conference
February 16, 2012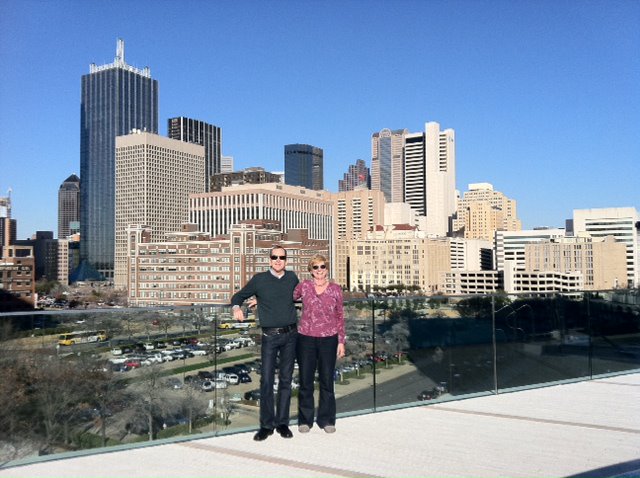 Dr. McNamara attended the Southwest Dental Conference in Dallas, TX from Jan. 12-14 earning 15 hours in continuing education credits. Topics included occlusion, cosmetic dentistry, implant dentistry and periodontal health. Dr. McNamara enjoyed the conference and came back with great new ideas to continue providing our patients with the best dental experience possible!
Check out our new website!
February 09, 2012
We are pleased to introduce you to our brand new website. Here you can find information about our office including the procedures we offer, a smile gallery, an office tour and more. In addition, we'll be using this page to keep you posted on the latest news from our office. Have a look around, and let us know if you have any suggestions. Enjoy!