At Smiles Unlimited, we believe in creating a relationship with our patients that goes beyond the office doors. We've specially created this section of our site to share with you important news from our Belton family dental practice.

Sincerely,
Dr. Kevin McNamara
2018 Christmas Party!
December 10, 2018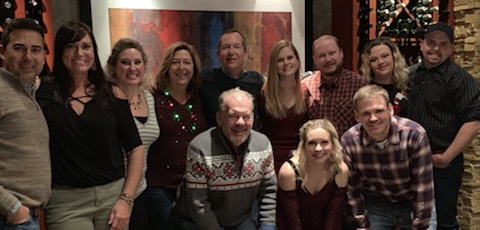 The gangs all here! (Except Julie and her husband). A good time was had by all!
Thank you Dr. McNamara for a great time and a great year!
Birthday girl!
December 05, 2018
Happy Birthday to our newest and awesome hygienist, JENNY!!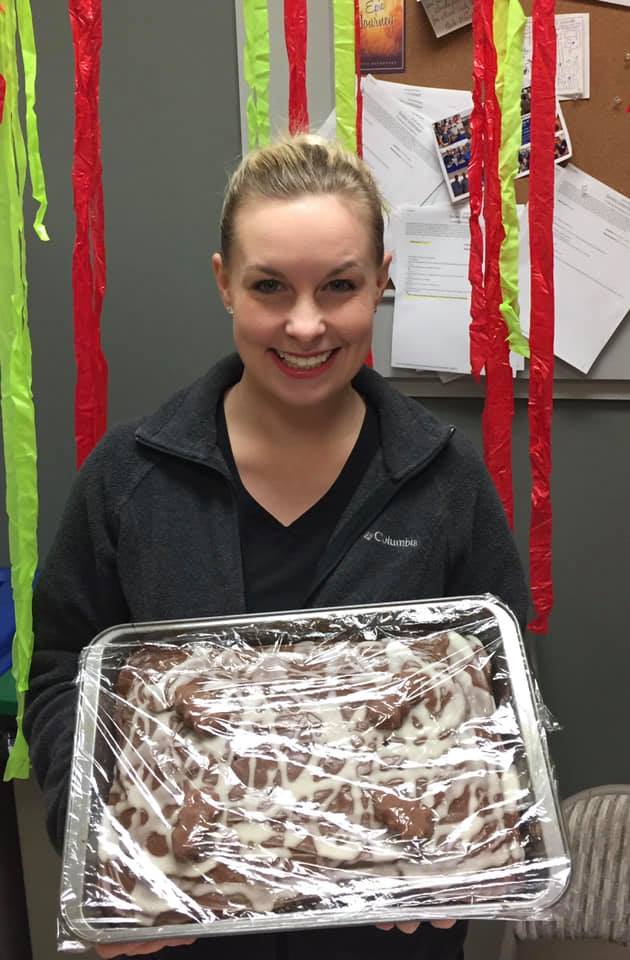 Happy Thanksgiving!
November 22, 2018
So thankful for all of our patients!
Arrowhead 5K
November 04, 2018
The Team participated in the Arrowhead 5K on November 2nd. A portion of the proceeds from the event will benefit Cornerstones of Care, a nonprofit organization with the mission to provide an array of quality preventative treatment and support services for children and their families, helping them to achieve health, happiness, confidence, competence and self-sufficiency.
Awesome experience!!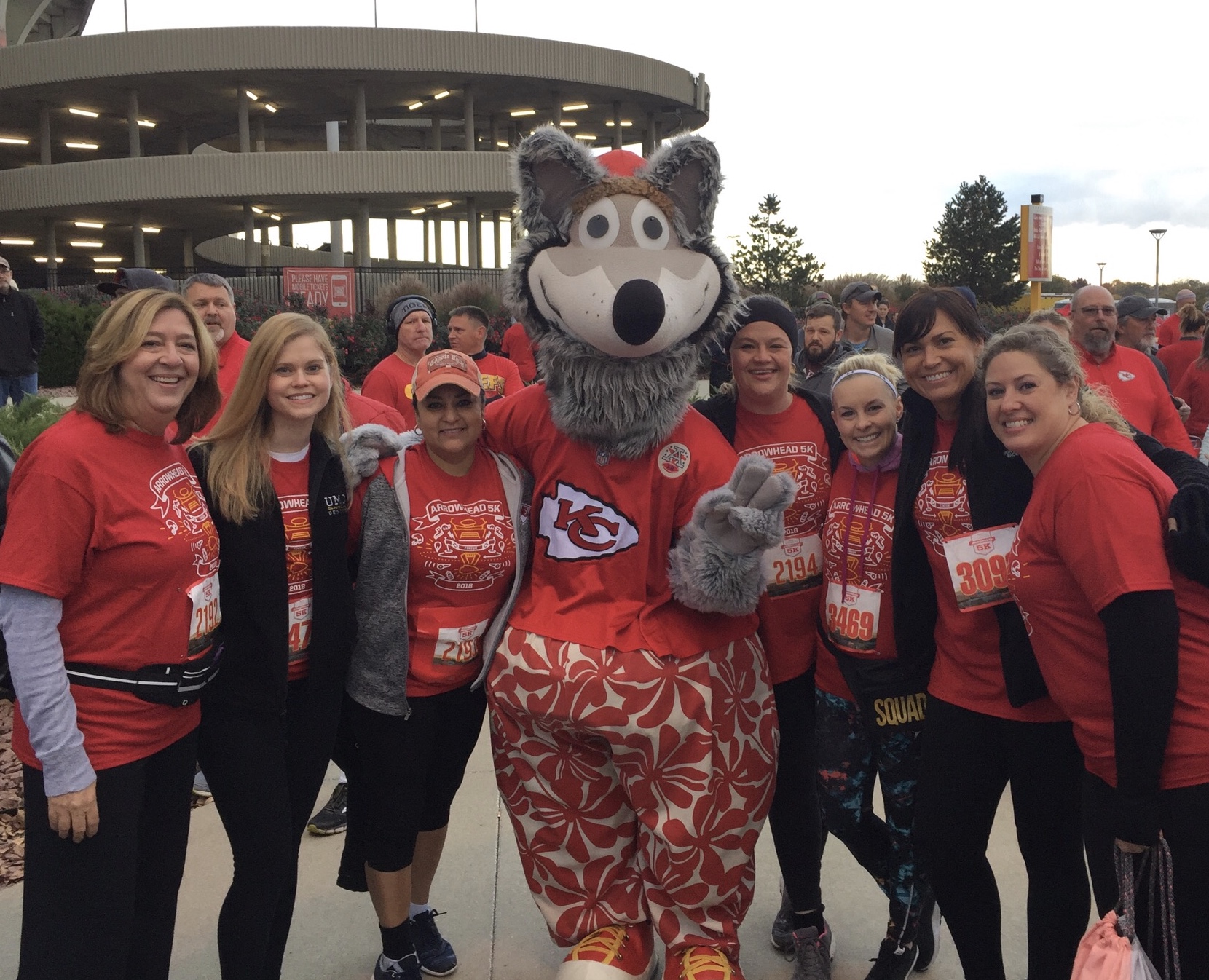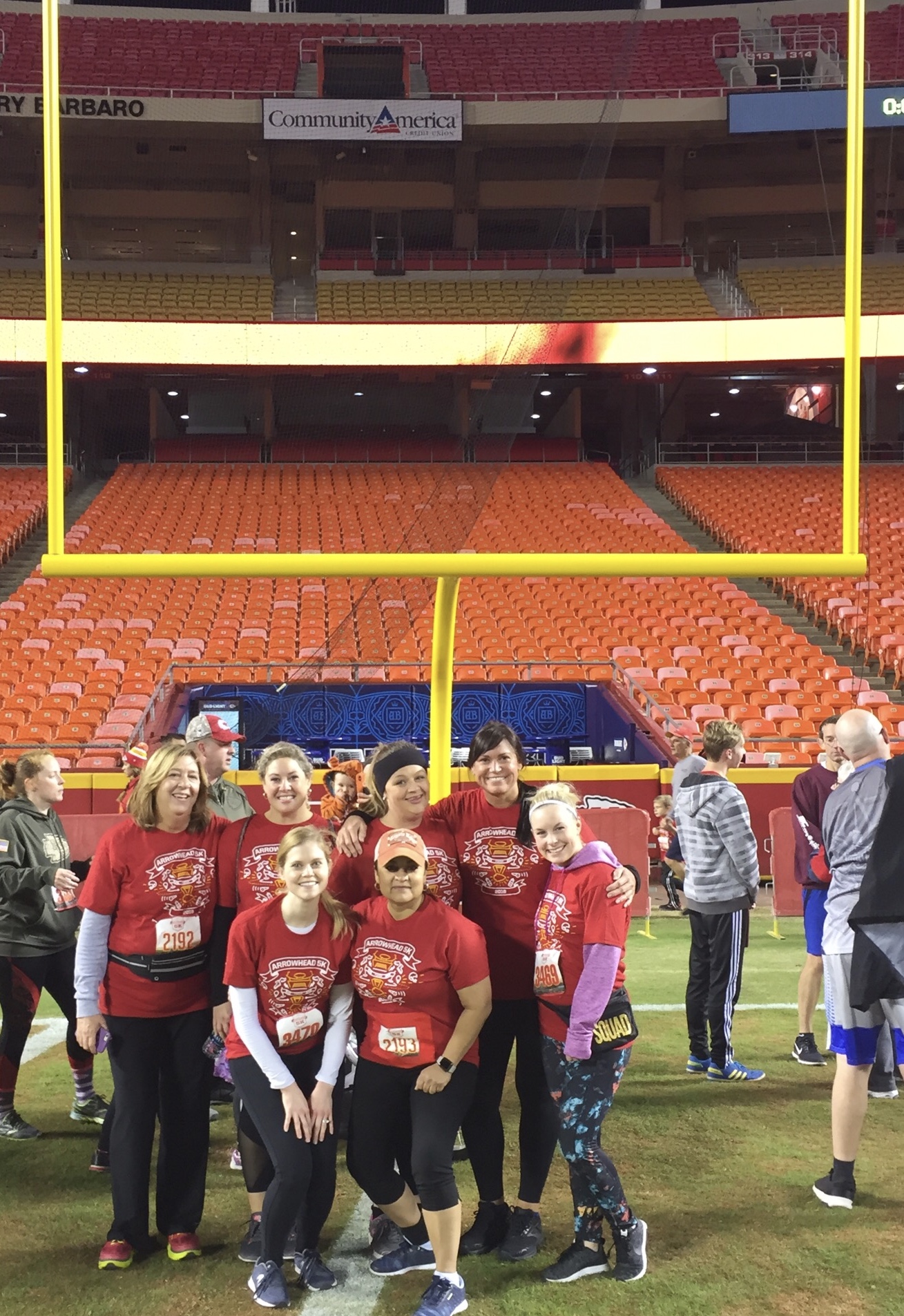 HAPPY HALLOWEEN!!
October 31, 2018
Happy Halloween from Smiles Unlimited. Our newest photo of our new team!
Cathy, Sonya, Lori, Julie, Dr. McNamara, Jenny, Cindy and Dr. Cooper.
Be safe and have fun!
!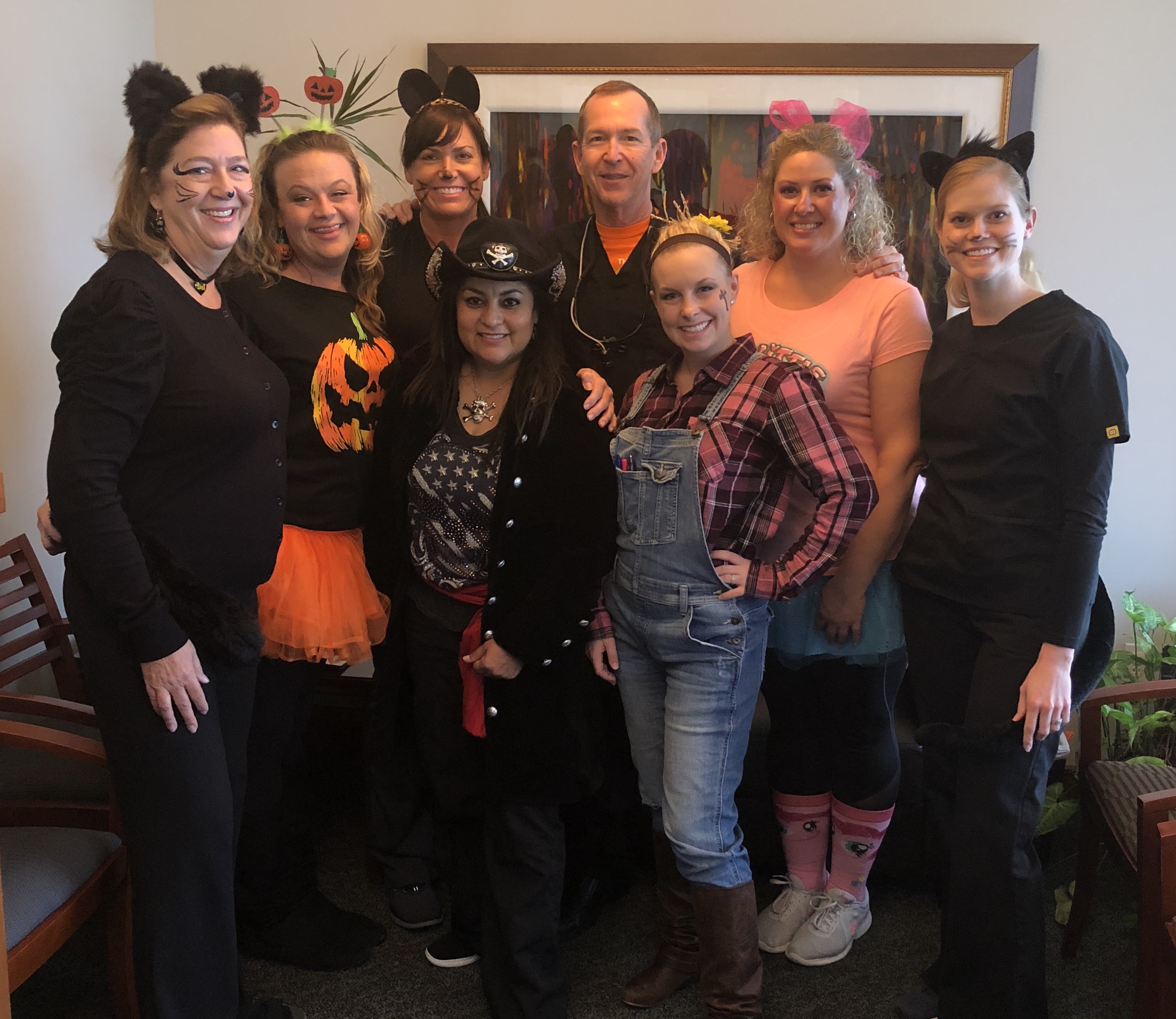 HAPPY DENTAL HYGIENISTS MONTH!
October 23, 2018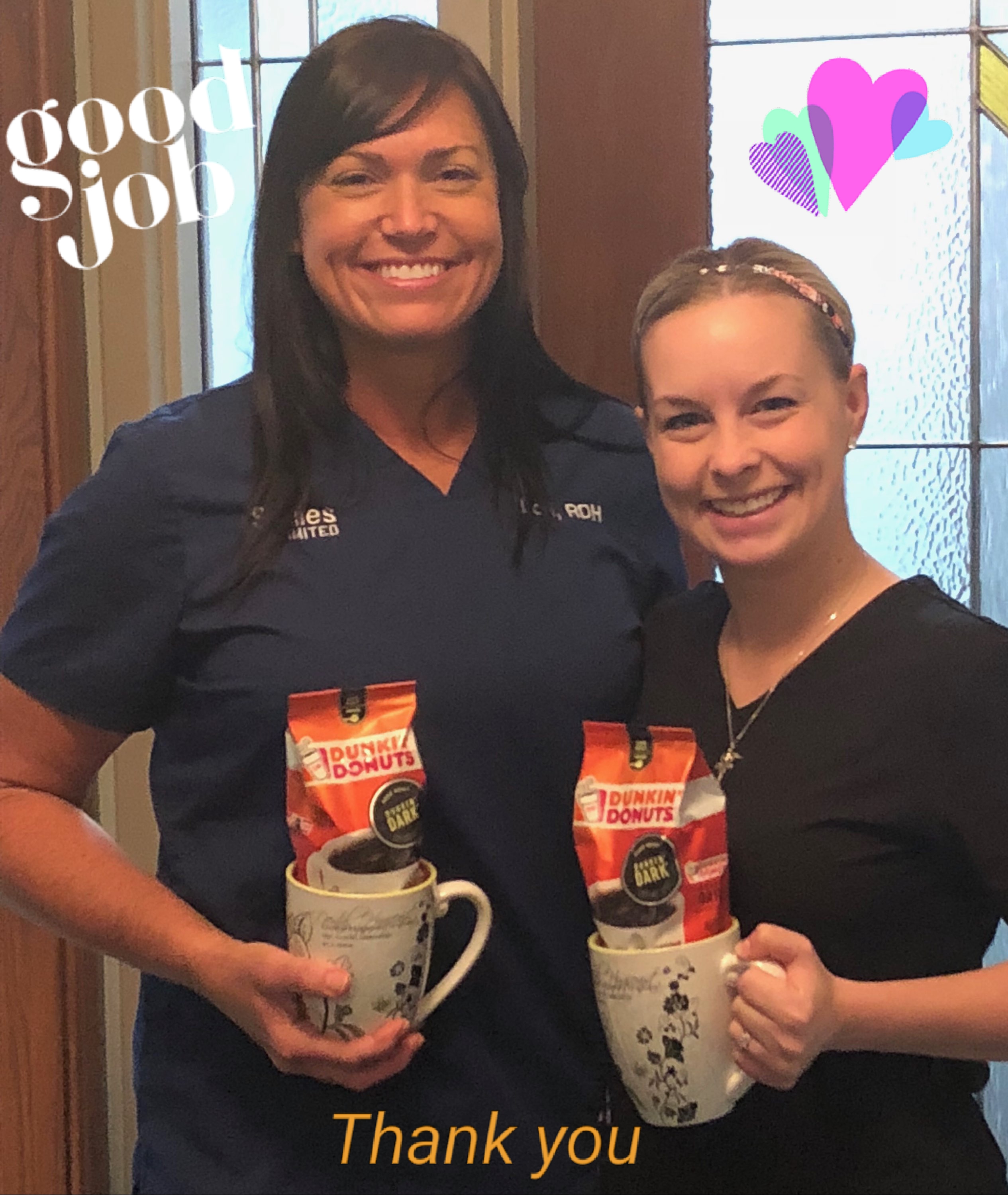 LORI AND JENNY!!!
Thank you Julie!
October 22, 2018
Our awesome Assistant Julie has been a crucial member of the Smiles Team for 24 year now!
Thank you Julie for all you do to keep us going!
Happy Birthday to Cathy and Sonya our Rock Star Front Desk Team!!!
October 12, 2018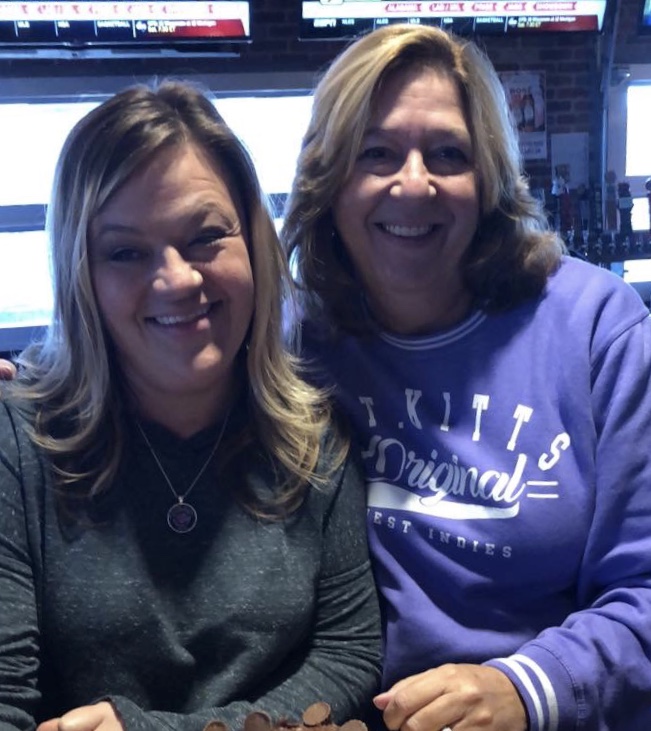 2 NEW TEAM MEMBERS!!
October 01, 2018
Please welcome our newest team member Hygienist, Jenny. Jenny has over 5 years of experience. She is very caring and gentle and will make you feel comfortable in the chair!
Also welcome Cindy our new assistant. Cindy has over 10 years experience as a dental assistant. She will be assistanting Dr. Cooper so make her feel welcome!
HAPPY BIRTHDAY DR. COOPER!
May 21, 2018