At Smiles Unlimited, we believe in creating a relationship with our patients that goes beyond the office doors. We've specially created this section of our site to share with you important news from our Belton family dental practice.

Sincerely,
Dr. Kevin McNamara, Dr. Kathleen Cooper and Dr. Eric Runyon
Southwest Dental Conference
February 03, 2014
Dr. McNamara took the entire team to the Southwest Dental Conference in Dallas, TX from Jan. 30- Feb 2, 2014. The doctors, hygienists and assistants earned continuing education credits. Topics included cosmetic dentistry, implant dentistry, periodontal health, insurance and team building. Everyone enjoyed the conference and came back with great new ideas to continue providing our patients with the best dental experience possible!
CPR Certified!
November 11, 2013
On November 11th, 2013 Dr. McNamara and his entire team passed their CPR renewal certification tests! We are proud to say we are capable of saving your life if needed!
TREATS FOR TROOPS!
November 07, 2013
During the week of November 4th we held our 2nd annual Treats for Troops Candy Buy Back event. We are happy to say we collected over 126 pounds of candy to send to Operation Gratitude which will be sending care packages to our troops overseas. We would like to thank Assurant Employee Benefits for helping us collect candy this year.
Looking forward to next year and collecting even more!!!
NEW ORLEANS and the ADA!
October 30, 2013
Dr. McNamara attended that American Dental Association Annual Meeting in New Orleans! At the meeting Dr. McNamara attended continuing education classes about implant dentistry, cosmetic dentistry, and children's dentistry. He was also updated on the latest technology and products at the exhibitors fair. He came back from the meeting with great ideas that are being incorporated to ensure we continue to offer the best and most updated care available!
THE BIG 5-0 !!!
October 12, 2013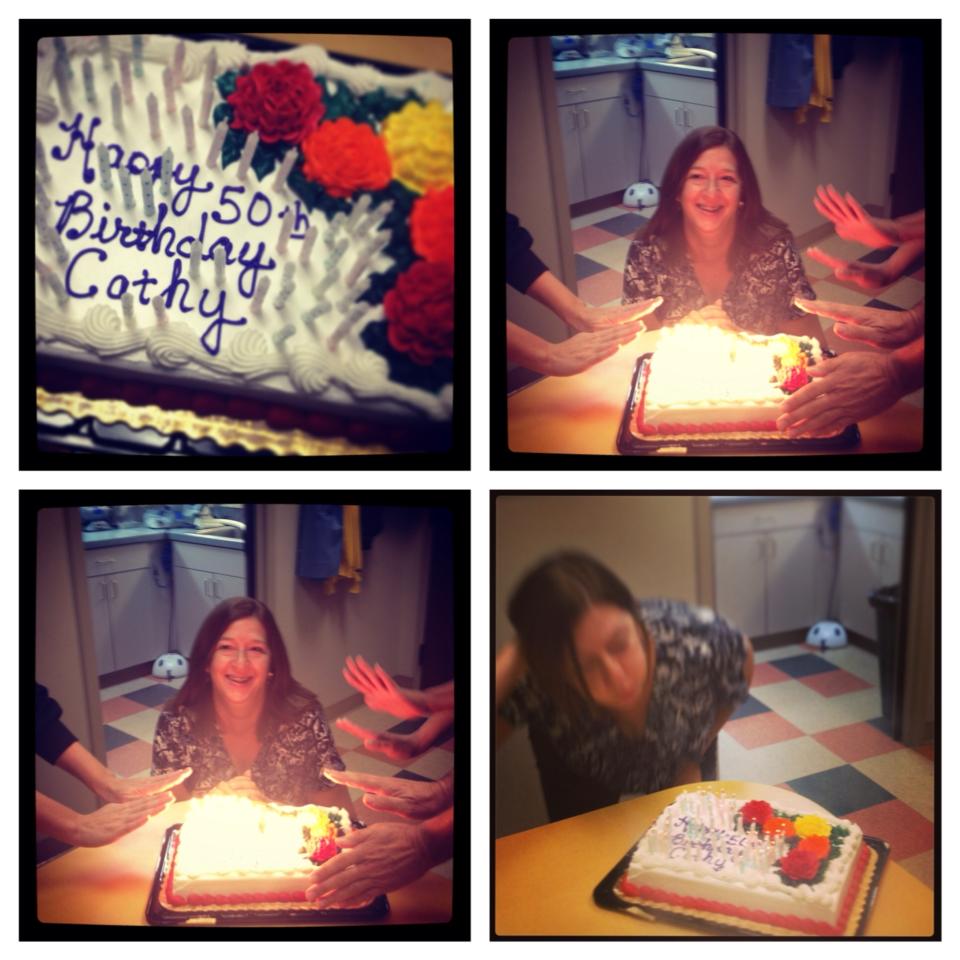 Happy 50th Birthday to our Office Administrator Cathy!
September 8th
September 04, 2013
Cathy celebrates her 23rd wedding anniversary with her best friend John!!
Happy Labor Day!
August 30, 2013
We hope everyone has a safe and happy holiday weekend!
Another 5K?
August 02, 2013
Dr. McNamara, Cathy, Julie, Hanna, Sarah and several friends participated in the Electric Run 5K held at Cricket Wireless Ampitheater (Sandstone). If we keep this up maybe will move up to 10K's.
Happy July 4th!
July 04, 2013
GLOW RUN 5K
June 29, 2013
Dr. McNamara, Cathy, Julie, Hanna, Lori, Rachel and Sarah all participated in this charity event held at Arrowhead Stadium!
It was a great experience and we had a lot of fun!