Stay up to date with the latest office news at Smiles Unlimited!
At Smiles Unlimited, we believe in creating a relationship with our patients that goes beyond the office doors. We've specially created this section of our site to share with you important news from our Belton family dental practice.

Sincerely,
Dr. Kevin McNamara, Dr. Kathleen Cooper and Dr. Eric Runyon
Birthday Girl!
October 12, 2015
Milestone anniversary!
September 08, 2015
Congratulations to our Office Administrator Cathy and her husband John on 25 years of wedded bliss! Quite an accomplishment!
CONGRATULATIONS!
August 18, 2015
Congratulations Lori on 7 years with our Smiles Team! Thank you for all your hard work!
Another Birthday!
May 18, 2015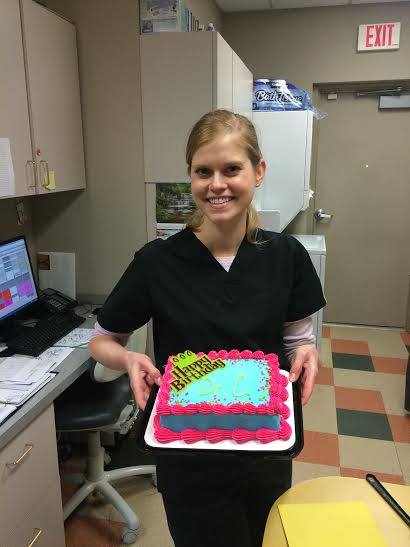 Happy Birthday Dr. Cooper
CASS COUNTY WALK FOR HEALTH
May 02, 2015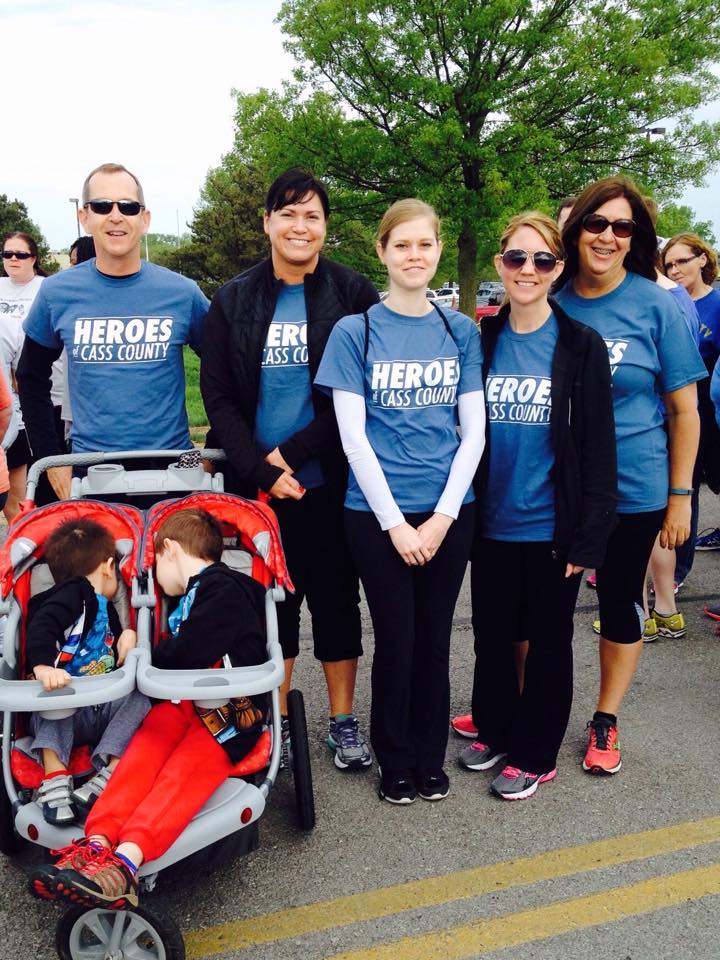 Our team participated in the Cass County Walk for Health on May 2nd. Dr. McNamara, Dr. Cooper, Cathy (and her hubby John), Lori and her boys, and Sarah were there to represent Smiles! It was a beautiful morning to walk 4 miles! All monies raised go to the Cass County Dental Clinic!
ORAL HEALTH MONTH
April 01, 2015
April is Oral Health Month. Schedule an appointment today for your cleaning and exam!
Birthday boy!
March 23, 2015
Happy Birthday to Dr. McNamara!
Volunteering
February 10, 2015
Dr. Cooper and our hygienist Lori volunteered through the Research Belton Foundation to perform dental screenings on approximately one hundred 3rd and 4th grade students at Timbercreek Elementary in Raymore, MO on February 6, 2015.
This service is performed annually in coordination with the State of Missouri to help identify oral health problems early on and direct those children with urgent needs toward dental care. Dr. Cooper and Lori enjoyed meeting all the students and listening to their comments about their teeth!!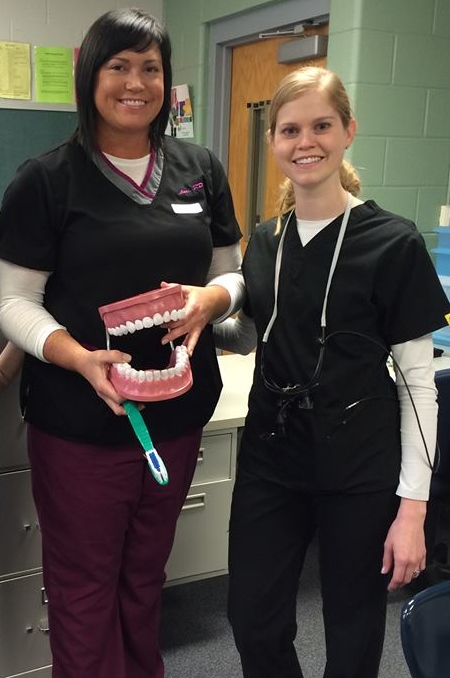 Congratulations!
January 09, 2015
Congratulations to Cathy for 12 years with the Smiles Team! Thank you for your hard work and dedication to the practice!
First Birthday of the Year!
January 09, 2015
Happy Birthday to our Assistant Julie!!